Welcome to our article on Managed IT Services for Cardiologists in Houston. In the digital age, it's become increasingly important for businesses, including healthcare practices and any private practicing family physician, to have reliable and secure IT infrastructures to stay competitive and protect sensitive data. Managed IT services can provide these needed solutions to cardiology practices in Houston. 
Let's get right into the importance of Managed IT services for cardiologists.
Explanation of Managed IT Services for Cardiologists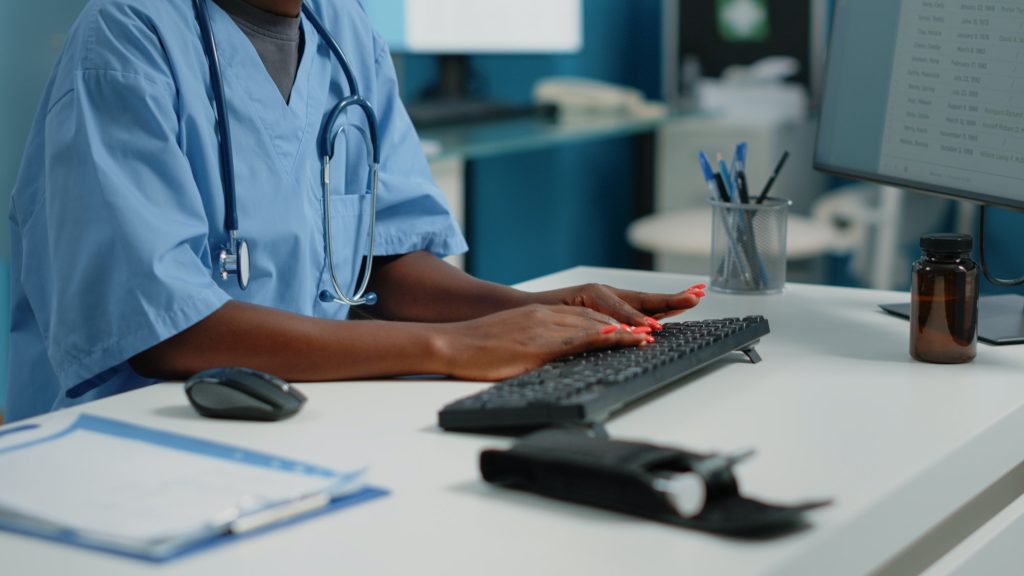 Managed IT Services is a term used to describe the outsourcing of a company's technology management and support to an external provider.
Essentially, a managed service provider (MSP) takes care of all your technology needs, such as providing your system with a patient portal, revenue cycle management, and integrated practice management solutions to aid physicians in managing their practice operations and in delivering quality healthcare services.
The MSP delivers these services under a subscription-based model, meaning you pay a fixed monthly fee for their services instead of having your in-house tech team. This model offers many benefits, such as cost savings and access to expert-level support, while reducing your overall risk of cybersecurity threats.
Importance of Managed IT Services for Cardiologist and Cardiology Practices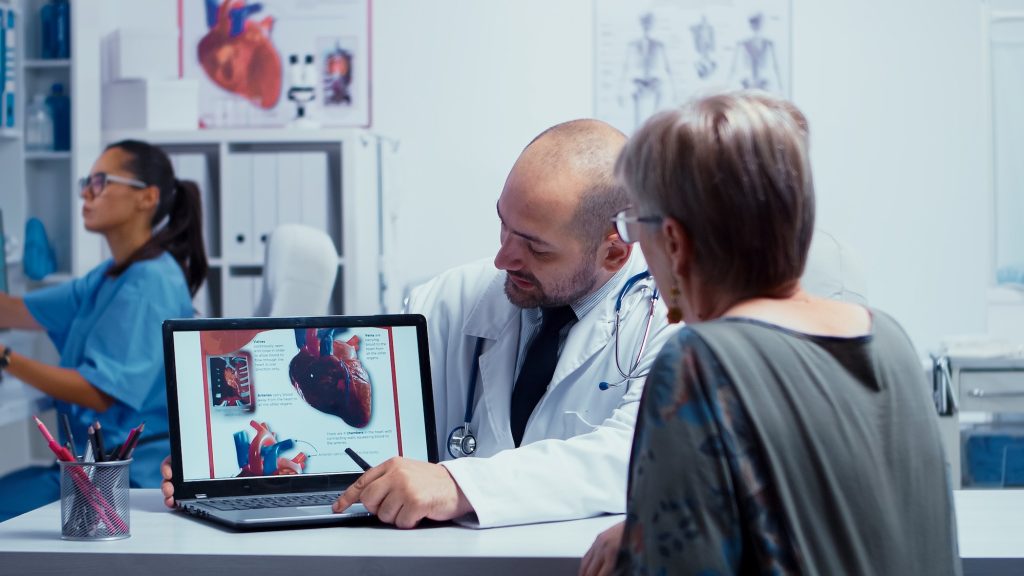 In today's world, everything is connected through technology, even in various medical specialties—from patient scheduling software and electronic health records (EHR) systems to billing processes—all are managed through some tech infrastructure. Having reliable IT systems ensures smooth operations within the practice by enabling doctors and staff members and ensuring compliance with HIPAA regulations.
Furthermore, when it comes to cardiologists themselves, they rely heavily on advanced medical equipment that requires high-speed internet connections with low latency rates.
Additionally, with proper backup systems in place or failsafe protocols during technological disruptions or natural disasters like hurricanes, which are common in Houston, critical patient data could easily be recovered and protected, leading to significant legal liabilities that could affect the practice's reputation.
This is why Managed IT Services for Cardiologists are a must for every hospital/clinic in Houston and in Texas overall.
Benefits of Managed IT Services for Cardiology Practices
Improved Efficiency and Productivity
For any cardiology practice, time is of the essence. Patients require quick and accurate diagnoses, treatment plans, and follow-up patient care. Healthcare providers can streamline workflows and optimize processes with managed IT services to improve productivity.
A managed IT service provider can help your practice implement electronic medical records (EHR) that allow for easy access to patient data anytime and anywhere, which reduces the time spent on paperwork. Additionally, they can assist with automating routine tasks like medication management and patient appointment reminders to free up your staff's time.
Another solution managed IT services provide is a patient portal wherein they can input data such as patient satisfaction from the service they have received during their stay at the hospital.
Enhanced Data Security and Compliance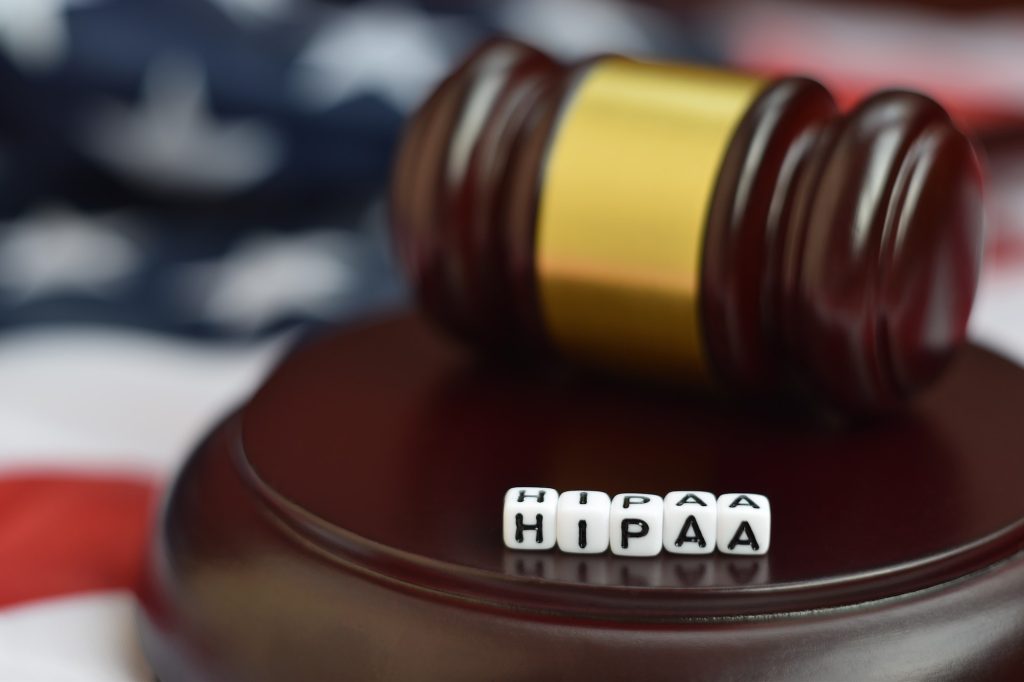 Data security is a critical concern in the healthcare industry. Medical practices must comply with HIPAA regulations that demand stringent protocols for securing patient information, from data backup and recovery plans to network security measures such as firewalls or intrusion detection systems, all of which require significant resources to maintain.
A managed IT service provider has an expert team that can help protect your practice against cyber threats by implementing robust cybersecurity measures such as multi-factor authentication, encryption, penetration testing, etc. They also provide 24/7 monitoring services, so you can know that a dedicated team oversees your network's security.
Cost Savings
One of the most significant benefits of partnering with a managed IT service provider is cost savings. Implementing new technology solutions or maintaining existing systems requires investments in hardware, software licenses, security tools, and maintenance staff training, all of which are expensive but necessary for cardiology practices today.
Managed IT services offer an affordable way of outsourcing these costs without compromising quality or reliability; they provide expertise across many different technologies at a fraction of the cost compared to hiring dedicated personnel or purchasing equipment outright, allowing you to focus on what matters most: providing excellent care for your patients while remaining profitable.
Specific Managed IT Services for Cardiology Practices in Houston
Electronic Health Record (EHR) Management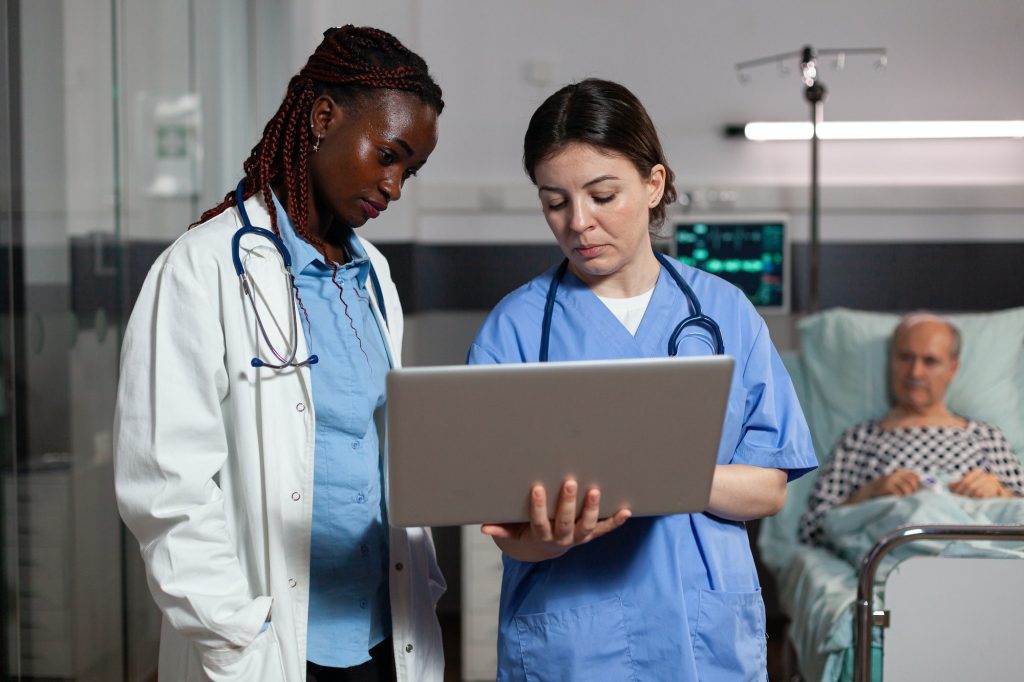 Maintaining accurate and up-to-date patient records is one of the most critical aspects of managing a cardiology practice. Electronic Health Record (EHR) or electronic medical record management is an essential IT service that ensures your practice can securely store and manage a patient's medical history while complying with HIPAA regulations.
With EHR management, you can easily access patient information, patient details such as patient intake and patient visits, medical histories such as those regarding mental health, clinical documentation such as patient engagement, and other information from any location and share it with authorized providers to improve the quality of care and accurately control patient outcomes. However, EHR systems are not one-size-fits-all.
Sometimes, it's essential to customize the EHR system based on individual needs. Our managed IT services provide customizable EHR solutions that suit the unique needs of your cardiology practice.
Network Security and Firewall Protection
Patient data is confidential information that requires protection against cyber threats such as hacking, virus attacks, and malware infiltration. Network security and firewall protection ensure that your patients' sensitive data is safe from unauthorized access by hackers. Our managed IT services offer medical professionals robust antivirus software installation, firewall configuration, anti-spam email filter setup, and backup solutions for data storage and recovery in case of an attack or a natural disaster.
Cloud Computing Solutions
Cloud computing solutions are an excellent option for cardiology practices looking for cost-effective ways to store data while ensuring accessibility for authorized personnel only. It eliminates the need for expensive on-site servers while providing scalable storage options.
Our managed IT services offer secure cloud computing solutions that enable you to store critical patient data in the cloud confidently, knowing its safety is guaranteed against unauthorized access or theft. Our cloud computing solutions also have remote access capability, allowing doctors and other authorized personnel to view patient files anytime, anywhere, using secure devices like smartphones or laptops.
Backup and Disaster Recovery Planning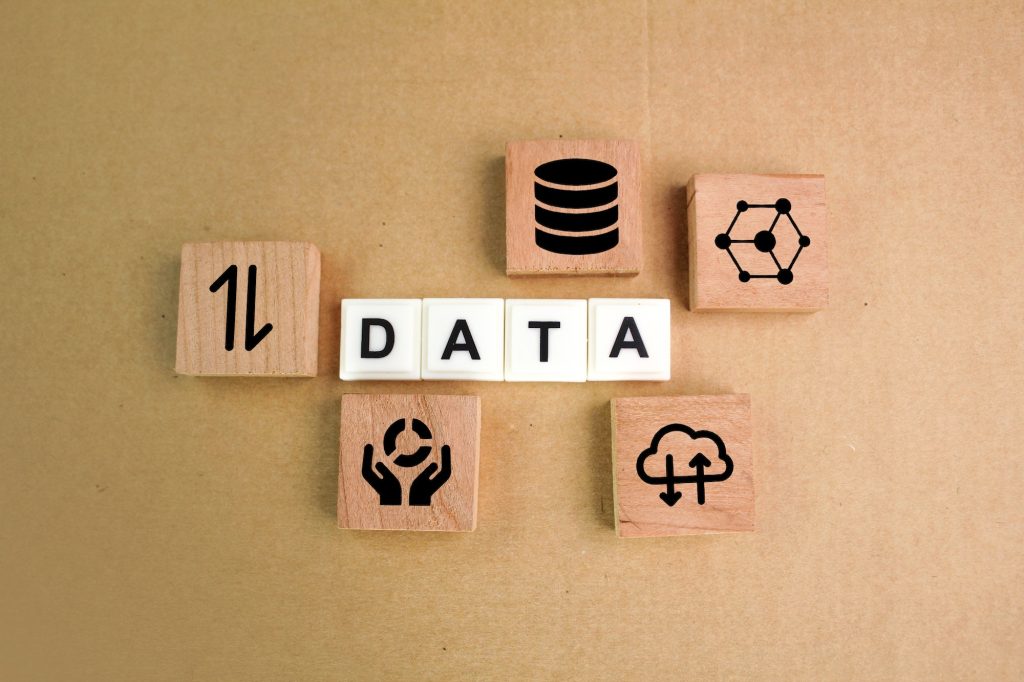 Data loss can be a catastrophic event for a cardiology practice, putting the privacy of patients' records at risk and compromising the practice's reputation. Backups and disaster recovery planning are essential IT services that ensure you have a backup plan in case of data loss.
Our managed IT services offer data backup solutions that provide multiple layers of redundancy. We also create disaster recovery plans tailored to suit your specific needs to help you get back on your feet quickly and with minimum disruption in case of an attack or natural disaster. 
Common IT Challenges Faced by Cardiology Practices in Houston
The healthcare industry and the IT requirements for cardiology practices are constantly evolving. There are many challenges that these practices face when it comes to managing their IT infrastructure. Let's look at some of the most common challenges faced by cardiology practices in Houston.
HIPAA Compliance Requirements
Cardiology practices face a significant challenge in meeting the stringent HIPAA compliance requirements. HIPAA (Health Insurance Portability and Accountability Act) is designed to protect patient privacy and ensure that sensitive information remains confidential. Cardiology practices must implement security measures such as access controls, data backup, and disaster recovery plans to maintain compliance with HIPAA regulations.
Furthermore, staff members must be regularly trained to properly handle patient data, including electronic health records (EHRs), medical billing information, and more. In addition, regular network audits should be conducted to ensure all devices are secure and only authorized personnel have access.
Integration of Medical Devices with EHR Systems
Another challenge faced by cardiology practices in Houston is integrating medical devices with electronic health record (EHR) systems. Many hospitals have proprietary EHR systems, making it challenging for new medical devices to integrate seamlessly with older systems, resulting in inefficient processes, data duplication, and potential errors.
Cardiology practices must work closely with their managed IT services provider to ensure seamless integration between various applications and hardware solutions like CT scans, MRI machines, or other cardiac testing equipment used for diagnosis or treatment.
Limited Budgets for Technology Upgrades
Limited budgets pose another critical challenge when upgrading technology solutions, often leading to outdated hardware or software systems that must adapt to modern technologies. Many small-scale healthcare providers need help with budget constraints, which prevent them from adopting new technologies and methods.
Managed IT service providers can help these practices by providing cost-effective solutions to keep up with changing technology requirements without sacrificing their financial stability.
How to Choose the Right Provider of Managed IT Services for Cardiologists
When choosing a managed IT service provider for your cardiology practice, it can be overwhelming to navigate the many options available. However, key factors will help you decide best for your practice's unique needs.
Experience with Healthcare Industry Regulations
One of the most important things to consider when choosing a managed IT service provider for your cardiology practice is their experience and knowledge of healthcare industry regulations. Your practice must comply with HIPAA regulations and other requirements, which means that your IT service provider must also be familiar with them.
Look for a provider who has worked with other healthcare practices and has experience navigating compliance requirements specific to the industry.
Customizable Service Plans to Meet Unique Needs
Every cardiology practice has unique needs regarding technology services and support. Your managed IT service provider should offer customizable service plans explicitly tailored to meet the needs of your practice. This includes offering different levels of support depending on your budget and requirements and being flexible enough to adjust those services over time as needed.
Proactive Monitoring and Support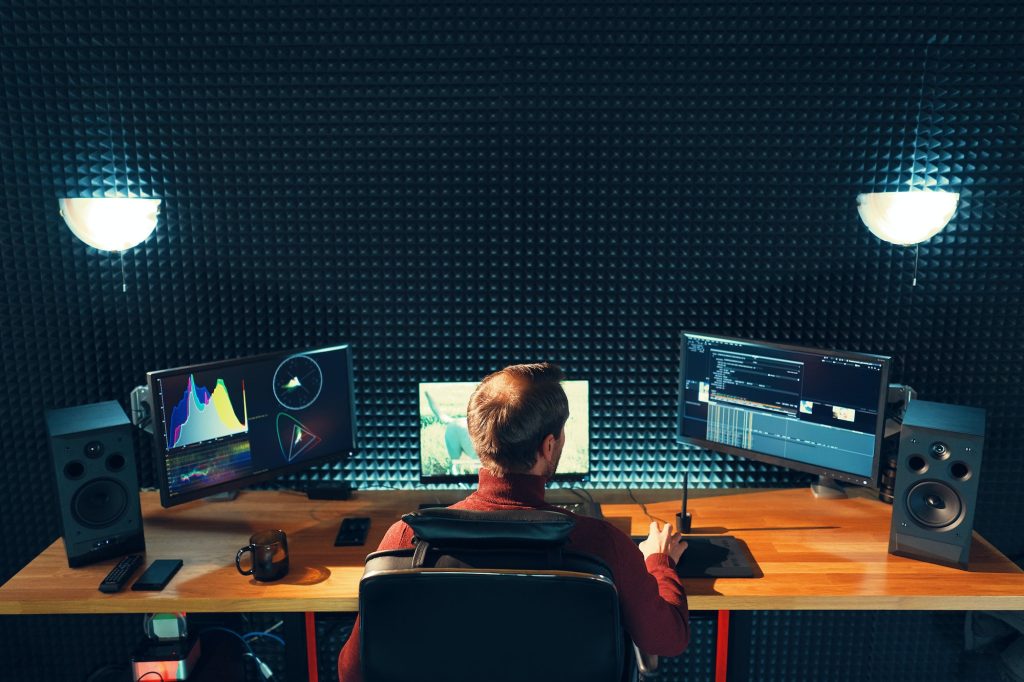 One of the most important factors in choosing a managed IT service provider is their proactive monitoring and support level. You want a provider who will fix issues as they arise and actively monitor systems and networks to identify potential problems before they become significant. The best providers will have sophisticated monitoring tools that enable them to detect issues in real-time and resolve them quickly—often before you even realize a problem.
When selecting a managed IT service provider for your cardiology practice in Houston, consider their experience with healthcare industry regulations, customizable service plans explicitly tailored to your unique needs, and proactive monitoring and support. By focusing on these critical factors, you can be confident in your choice of IT service provider and rest easy knowing that your practice's technology needs are in good hands.
Conclusion
Managed IT Services have become an essential part of the healthcare facilities, healthcare organizations, and cardiology practices in Houston and offer critical benefits that can improve efficiency, productivity, and data security while saving costs. With the increasing need for advanced technology in medical services, finding a reliable provider of managed IT services for cardiologists is a must.
Houston's cardiology practices face many challenges when implementing IT systems, such as complying with HIPAA regulations and integrating medical devices with EHR systems.
Choosing the right Managed IT Service Provider who specializes in healthcare industry regulations and understands these challenges can provide adaptable service plans to meet unique needs while proactively monitoring and supporting the practice's technology infrastructure.
Managed IT Services significantly benefit cardiology practices in Houston, such as by enhancing data security, improving productivity, and saving costs.
Common challenges faced by cardiology practices include complying with HIPAA regulations and integrating medical devices with EHR systems.
Finding a reliable Managed IT Service Provider specializing in healthcare industry regulations will ensure a smooth transition to advanced technology while receiving proactive monitoring and support.
Implementing managed IT services for cardiology practices in Houston ensures seamless operations by providing solutions that meet specific needs while adhering to stringent compliance standards. The right provider can help achieve long-term success by improving data security and increasing operational efficiency, leading to better patient care.